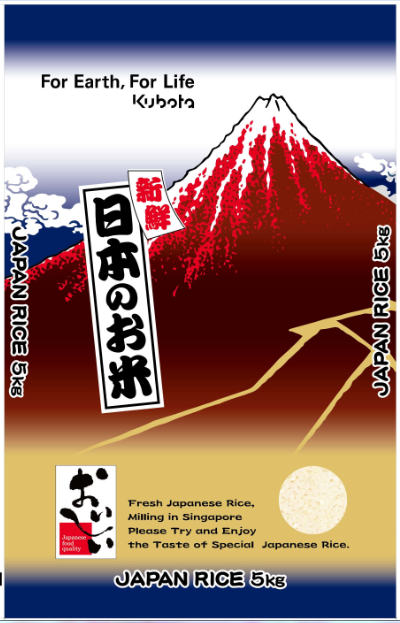 NIHON NO OKOME
日本のお米
-Available for 2kg & 5kg-
Beautiful luster, moderate stickiness, moderate firmness, a good savoury taste and a good aroma are qualities in Hanaechizen rice. Its grains also have a uniformly excellent white color and quality. Once boiled, the rice is palatable and separates when you put it in your mouth. Enjoy the tender and delicate sweetness as well as a good savoury taste of Hanaechizen rice!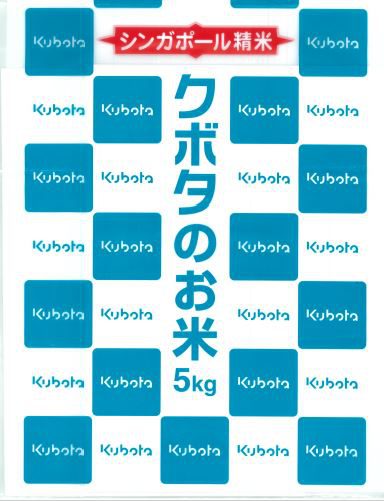 KUBOTA NO OKOME
クボタのお米
-Available 5kg-
Special selection, Koshihikari has been ranked "Special A" in taste by the Japan Grain Inspection Association for the last 25 years – a testament to its taste and quality!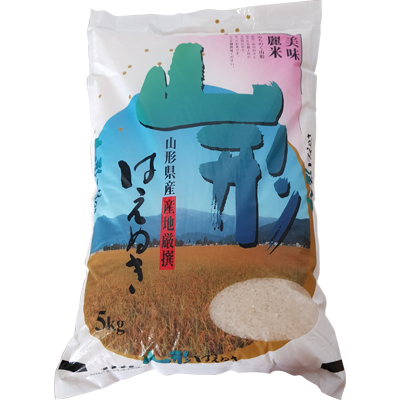 YAMAGATA HAENUKI
はえぬき
山形県産
-Available for 2kg & 5kg-
Haenuki rice is renowned for its quality, taste and texture. This tasty and sticky flavoursome white rice is not only great for hot meals, it is also ideal for cold meals such as nigiri sushi, onigiri and for use in bentos; even so it can be eaten as a home cooked staple food as well!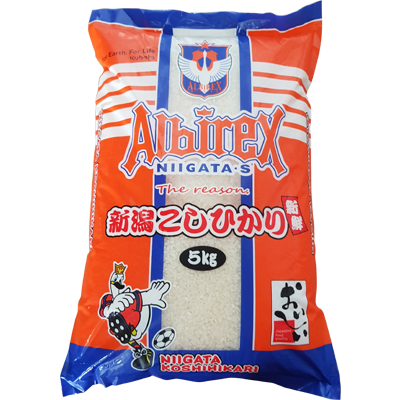 NIIGATA KOSHIHIKARI
新潟こしひかり
新潟県産
-Available for 2kg & 5kg-
The name Koshihikari means "light of Koshi". Koshi is an old province located within Niigata prefecture, and is a stretch of land along the coast of the sea of Japan. Hikari, which means light, refers to the grain's polish and beautiful translucence. It is especially loved for its sweet butty taste and slightly sticky texture, making it best suited for Sushi. Try yourself this Koshihikari grown in Niigata Prefecture, and you will see the difference from the rice you have ever eaten!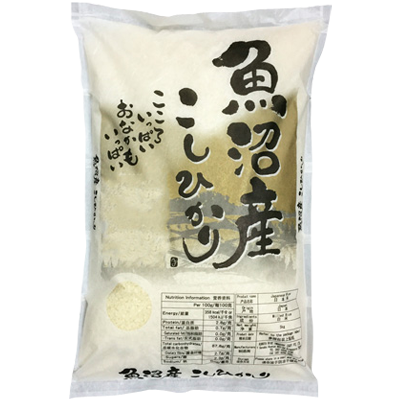 UONUMA
KOSHIHIKARI
魚沼こしひかり
新潟県産
-Available for 2kg & 5kg-
Grown in Uonuma City in Niigata prefecture, this superior quality rice has a particularly fragrant and subtle savoury taste as well as a fluffy and chewy texture when cooked. Japan Grain Inspection Association has ranked Uonuma Koshihikari "Special A" in Japan's rice taste ranking for 25 consecutive years. This ranking is the best testimonial for Uonuma Koshihikari's premium quality and taste.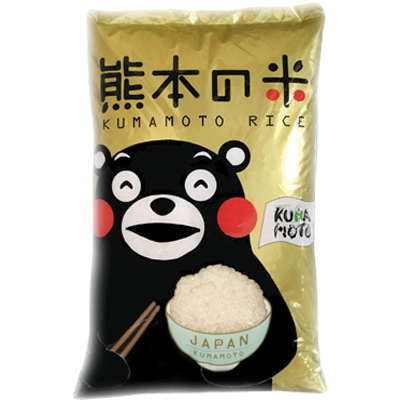 AKIMASARI
あきまさり
熊本県産
-Available for 2kg & 5kg-
The Yamadawara rice has a light fragrance and as such, the Yamadawara rice is recommended for people who like a light rice taste. The light fragrance of the Yamadawara rice may also give a wonderful taste when mixed and cooked with other types of rice.